About Christian Nursery School
About us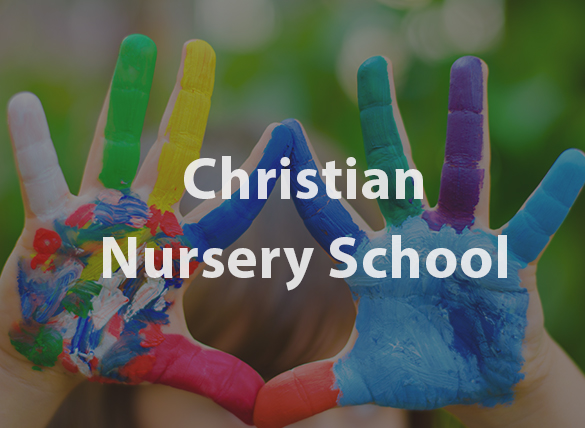 Christian Nursey School is a licensed faith-based program 
serving children two through five years old.
Founded in 1950, CNS has unparalleled history of providing academic and developmental preparation within a nurturing, inclusive spiritual environment.  Staying current with the latest innovations while maintaining the proven methods has built a well-deserved reputation. Enrollment offices at Laurel Hall, Campbell Hall, Wesley, and Buckley, as well as LAUSD annually embrace CNS graduates.
We believe children:
deserve love, guidance, and respect for their individuality.
grow in an environment that supports physical, social, emotional, and cognitive development
learn at their own rate through development hands-on experiences.
Our goal with each student is to:
Encourage language and listening skills
Promote positive interactions, a healthy self-image and strong self-esteem.
Encourage creativity and imagination
Develop life-long love of learning. 

Thank you for visiting our web site and please feel free to call or e-mail your inquiries. Please feel free to call and schedule a tour. We would love the opportunity to share our school with you.
If interested, we would be happy to e-mail an information packet to you that includes an application form. This is your first step in the enrollment process. Your child may be placed on a waiting list if too young to attend or due to an unavailable schedule.
Children must be 2 years of age at the time of enrollment. They may continue at CNS until they are ready to enter kindergarten. We offer a variety of schedules, either full or part time, both a.m. and p.m., M-F, MWF or Tues/Thurs.
We are located on the corner of Colfax and Moorpark.
4390 Colfax Ave.
Studio City, CA 91604-2898
Christian Nursery School (CNS) is a Child Care Center licensed under the California Department of Social Services to provide care for children ages 2 through 5 years old. CNS accepts all children without regard to race, color, national origin, ancestry or religious background. LIC 191201683
Please contact CNS by Phone: 818-508-5434 or
Email: CNS Director Miriam Mancilla at Miriam@fccnh.org