FCCNH Summer Camps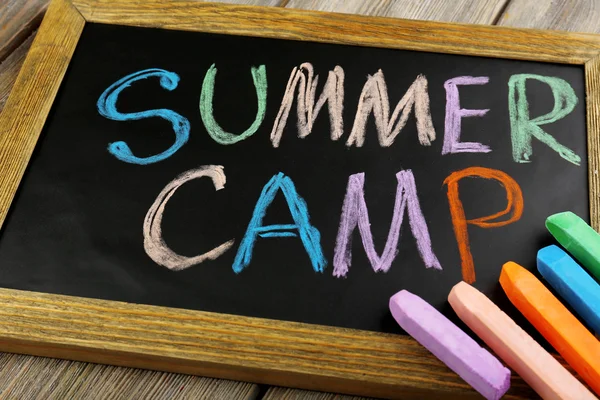 2023 FCCNH Camps are BACK!
This summer, we are proud to offer a complete roster of camps for our children and community. Register today, spots are filling quickly! Scholarships are available. If you have any questions, please inquire with Kristina Frost camps@fccnh.org
MUSICAL THEATRE CAMP: JUNE 19 - 23
Do you like to sing and dance or to act? Then this is the camp for you! Join us as we sing, dance, and act our hearts out on stage! This camp combines the joy of music, the excitement of dance, and the imagination of acting into a special musical theatre experience for young performers. Cast members will get an opportunity to share their own unique talents through rehearsing and performing a totally original musical theatre production. We will have a performance Friday night June 23. This camp is open to students entering 3rd grade through12th,and runs from 9am-3pm.
Questions? Please contact Director Jennifer Le'au at 818-321-3708 or coliainc@mac.com
VBS: JUNE 26 - 30
At Hero Hotline, kids are invited to learn from the heroes of the Bible! Our team of heroes will spring into action and explore the ultimate Hero Handbook -the Bible- to discover how all Heroes can follow the examples set by a cast of supporting Bible Heroes in stories from the Old and New Testaments, who work together to bring peace, build each other up, and share the great story of God's love for us. As kids (called Heroes) experience these stories through music, drama and storytelling, games, arts and crafts, science, and even snacks, they'll learn that Heroes are called to Follow Jesus, Help Others, Work Together, Listen to God, and Show Grace! And, best of all, they'll be invited to answer this call at VBS, at church, at home, and in every area of their lives. VBS is open to kids 3+/potty trained to 6th grade, and runs from 9a-12noon, with aftercare available from 12-3pm.
DANCE CAMP: JULY 3 - 7 (NO CAMP JULY 4TH)
Come join us as we learn to stretch, slide, move and groove the week of July 3-7 (no camp on July 4th). Campers will learn new moves in jazz, hip hop, lyrical and more, all while having fun expressing their unique creativity and individuality! Camp runs from 9:30am-12:30pm, and is open to grades 2+, with aftercare available from 12:30-3pm.
COOKING CAMP I (MORNING SESSION: GRADES 2-5): JULY 10 - 14
A week-long camp for younger kids that teaches how to select and prepare America's favorite comfort foods from scratch. Kiddos will learn basic cooking skills, kitchen safety, and so much more! Each day we will focus on different entrees from baking to savory foods! Cooking Camp I is open to Grades 2-5, and runs July 10-14th from 9:30a-12:00pm.
COOKING CAMP II (AFTERNOON SESSION: GRADES 6+): JULY 10 - 14
A week-long camp for older kids that teaches how to select and prepare street foods from around the world, from scratch! Our goal is to challenge the children to use the skills they have developed during the week and to gain the culinary confidence they need to work independently of you at home. On Friday, the kids will be cooking one sweet and one savory dish by themselves! (We do not want the children to get overly anxious about this experience, so instructors will be there to offer guidance, as needed.) Cooking Camp II is open to grades 6 and up, and runs from 12:30-3pm.
PHOTOGRAPHY CAMP: JULY 17 - 21
Photography Camp is a half-day adventure between 9am-12:30pm. Additionally, campers can enroll in Advanced Photography from 12:30-3pm. All campers have the opportunity to learn the basics of digital photography through daily demonstrations and hands-on sessions in camera operation, composition, lighting, and seeing with an artistic eye photographing the church campus indoors and out. Also, there will be a stop motion workshop for those with phones. Campers should plan on bringing their own camera if they have access to one so they can learn its functionality. If not, we have cameras to share. SD memory cards are provided. Snacks are provided (Plan on packing a lunch IF you are in the advanced camp portion that stays later). Camp concludes with a gallery showing on Friday at 12:00pm. This camp is open to Grades 3–12. Aftercare is not available for this camp.
MARTIAL ARTS CAMP: JULY 24 - 28
Martial Arts Camp includes athletic development, Taekwondo based techniques & activities, self defense, board breaks, life skills and more. Not only will it be loads of fun, martial arts increases Self-Esteem and Confidence: When a child masters a new skill or move, it will boost their confidence and give them a sense of achievement. This camp is open to kids ages 6 and up and runs July 24-28th from 9a - 12:30pm. Aftercare is available from 12:30-3pm.
ART CAMP: JULY 31 - AUGUST 4
Sign your kids up for a creative endeavor this summer. Each day for a week, your son or daughter will have classes in painting, drawing, sculpture and photography. At the end of the week, an art show will display the kids' masterpieces. We are looking forward to having fun this summer. This camp is open to artists in grades 2-12 and runs July 31st - Aug 4th from 9am - 3pm.